Hyborian Tales Photos
Well, our first event was a great success (with only a small number of teething troubles). Here's what are probably the only batch of photos, behind the cut. Perhaps inevitably we were too focused on getting the event going to remember the existence of our camera till the Saturday night... still, there's some good pics of the tavern evening and of Adventure 3: Warriors of the Frost-King.
Possibly not work-safe, if your workplace is the kind that disapproves of pictures of dismembered corpses:
Amalric tells the Tale of the Dun Cow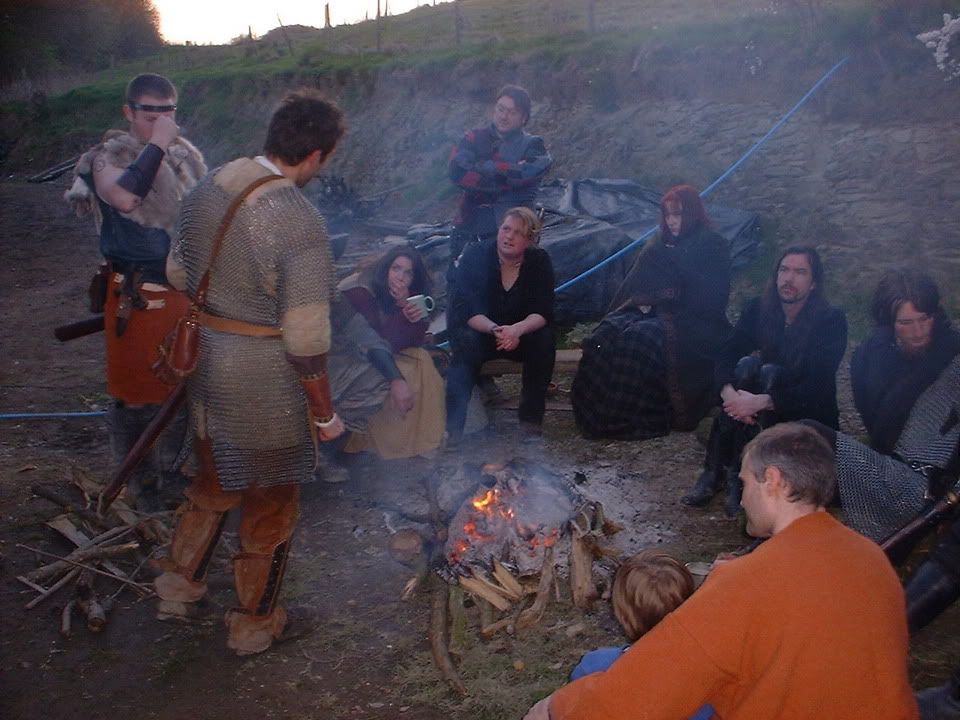 Barbarians round the campfire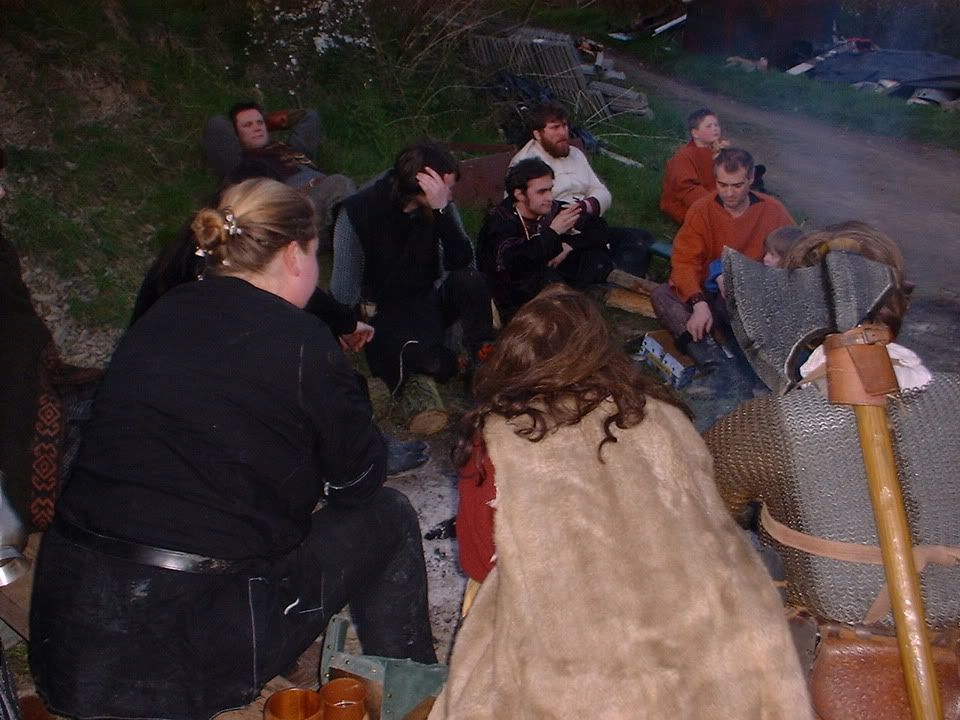 Civilised folk converse in Borwick Tavern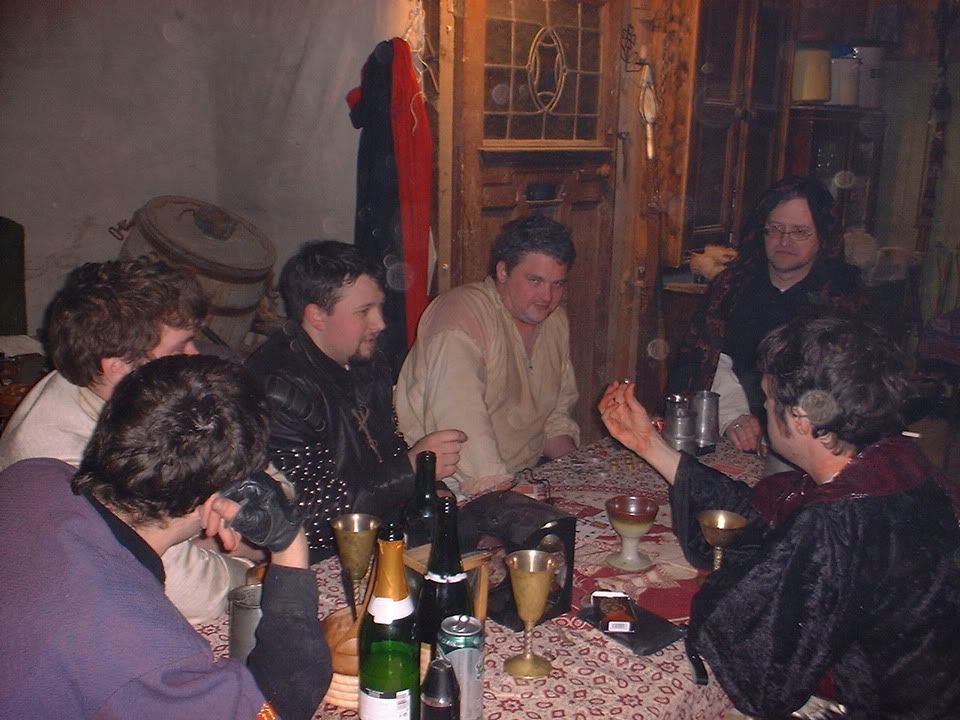 The Geats return from a hunting expedition to find their village burning, and their tribe butchered, all at the hands of the evil Brannstifters and their new King, Balethorn.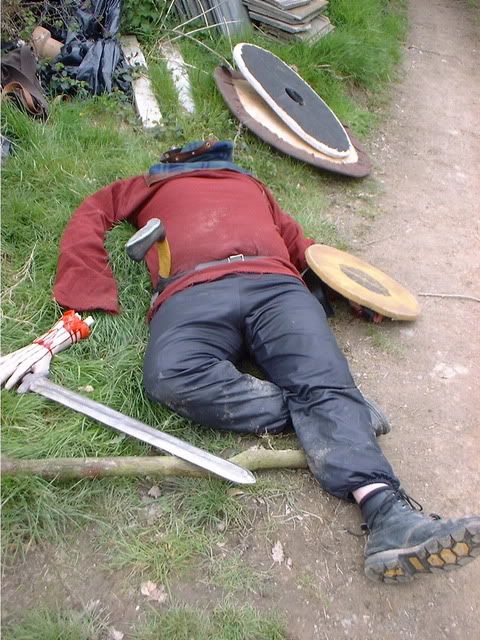 King Hod, one of the last of the Geats, leads his six-strong warband against a larger Brannstifter shield-wall: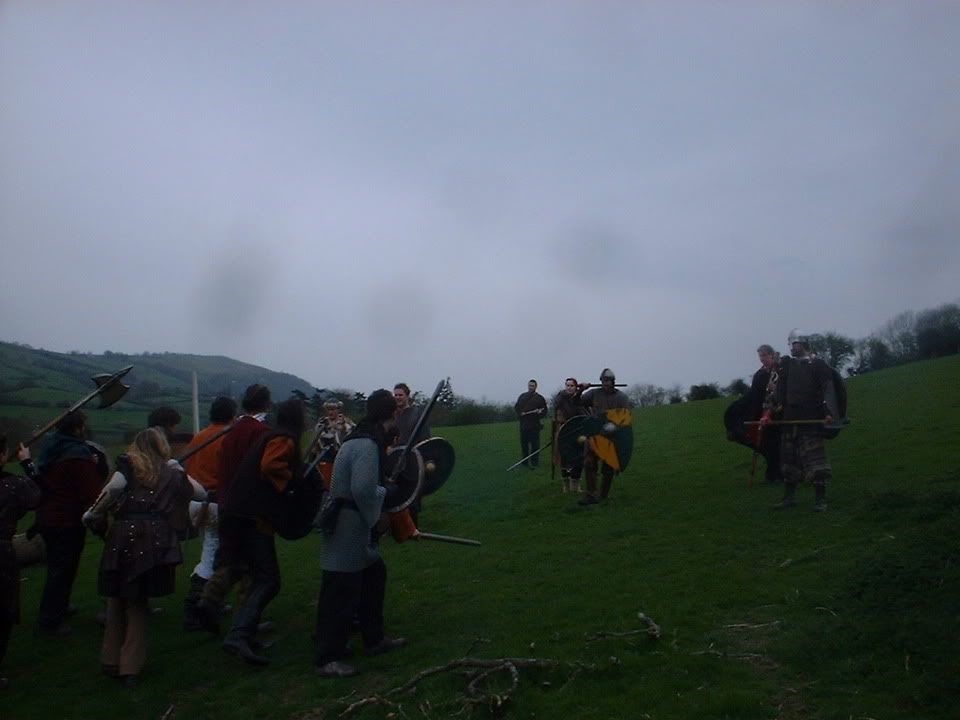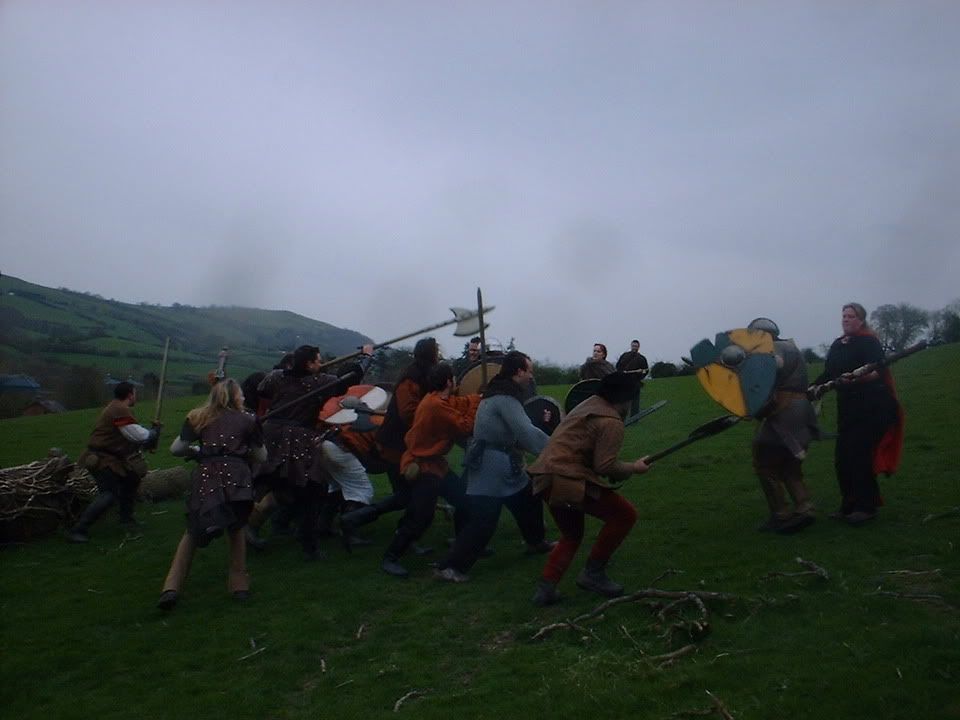 King Hod takes on two Brannstifter warriors: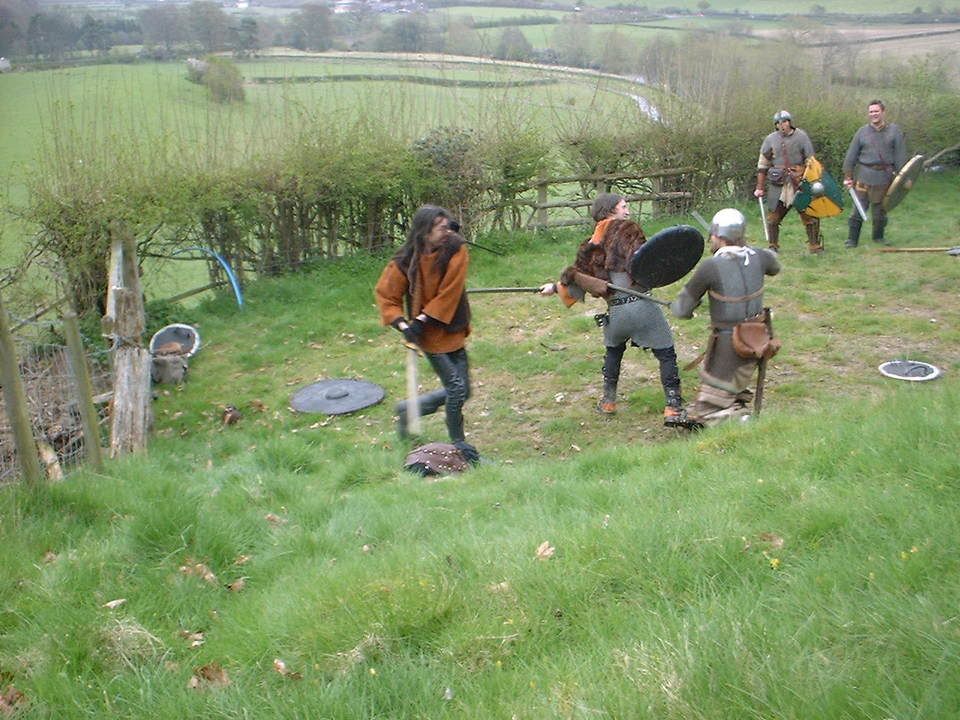 Cullan the Cimmerian finishes the fallen foe: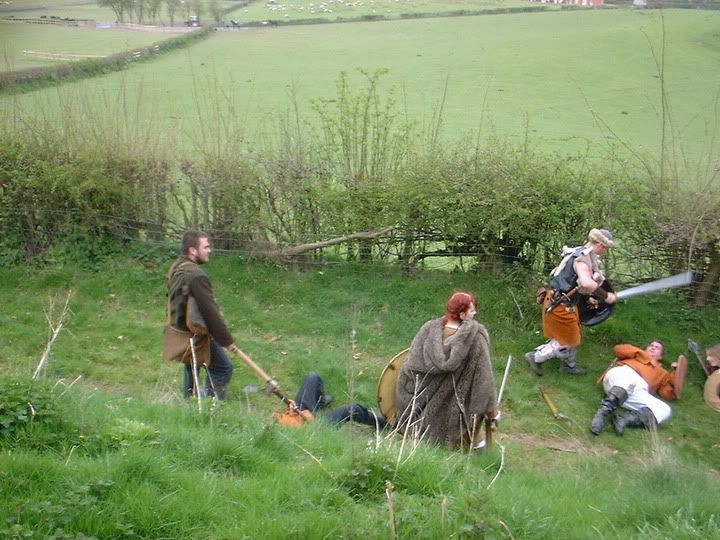 First sight of King Balethorn (and, yes, that is me in the Frost Giant outfit!)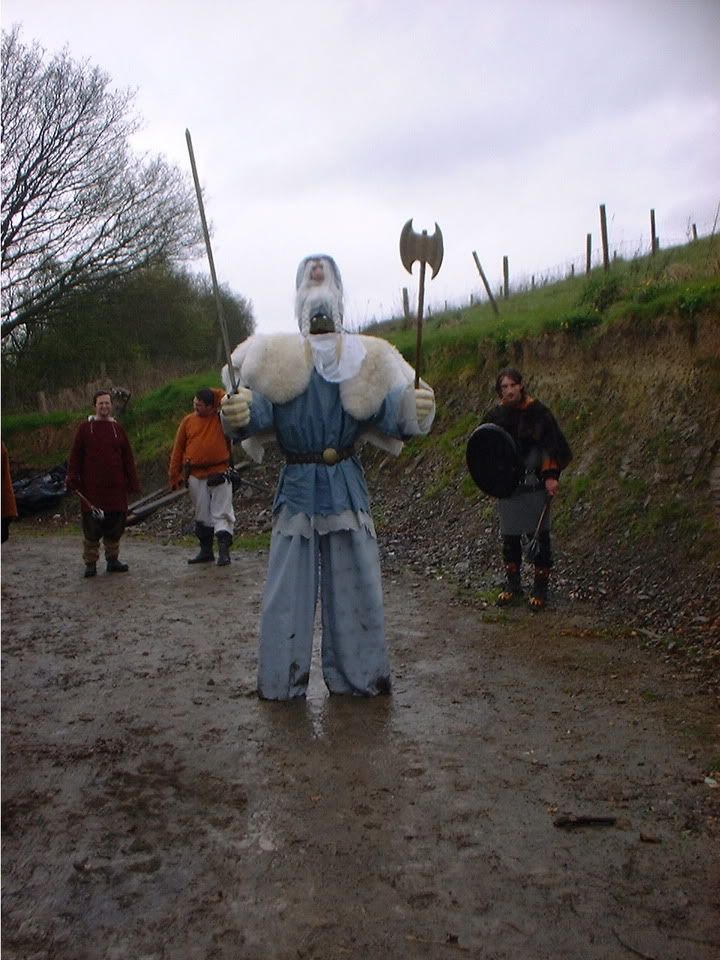 After Hod's death at the hands of the Brannstifter champion, Bjorn Kveldulf, Queen Thyri leads the warband against King Balethorn and his retinue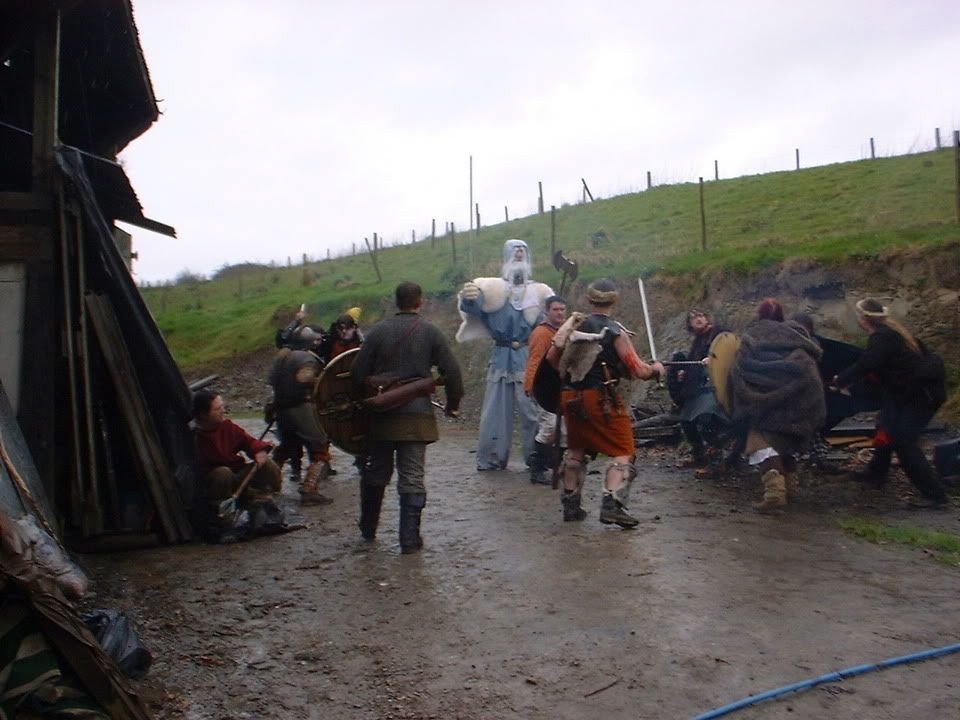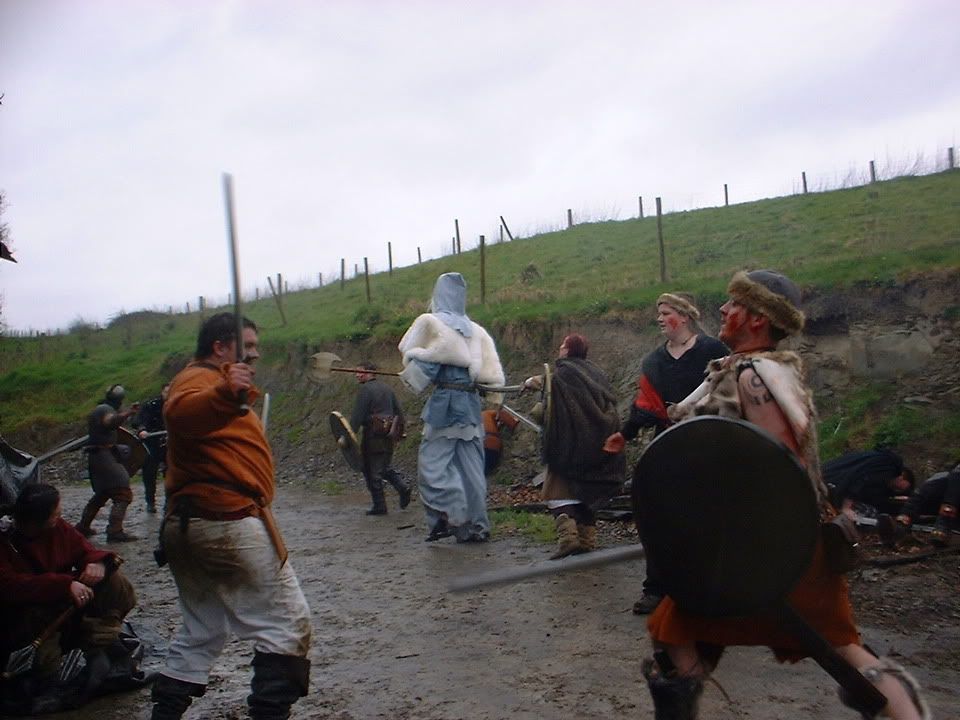 Balethorn's last stand: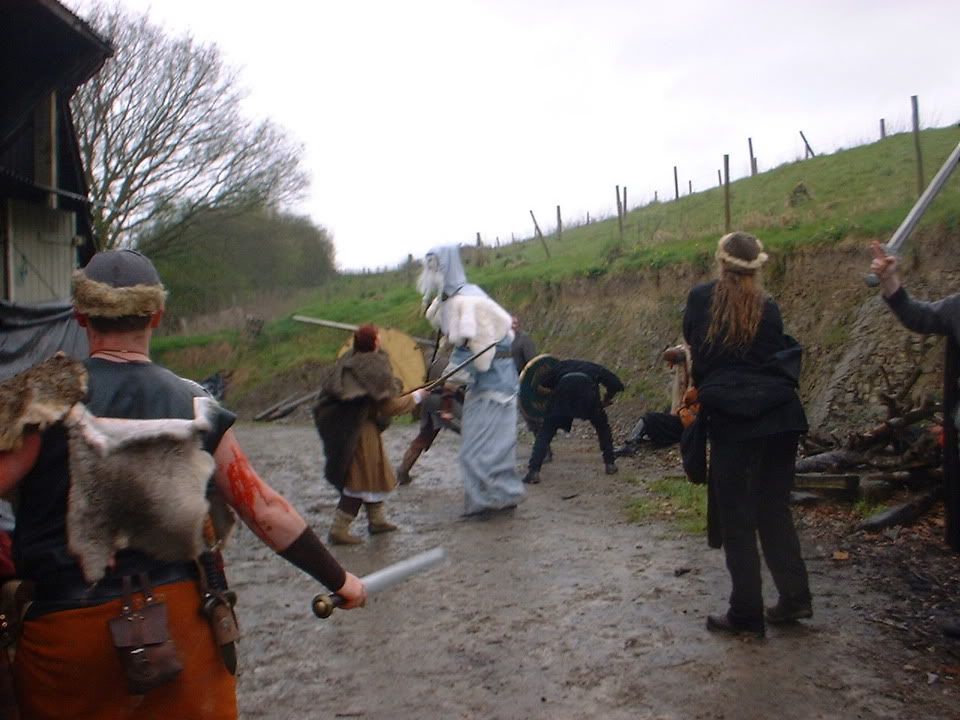 Comments {9}